The battle reenactment started at about 13:00 with cannon shots.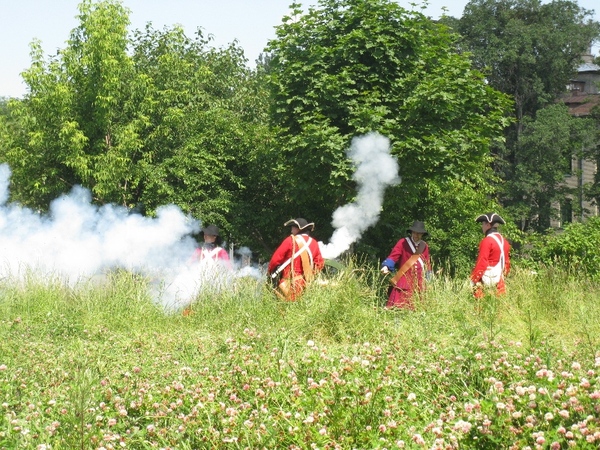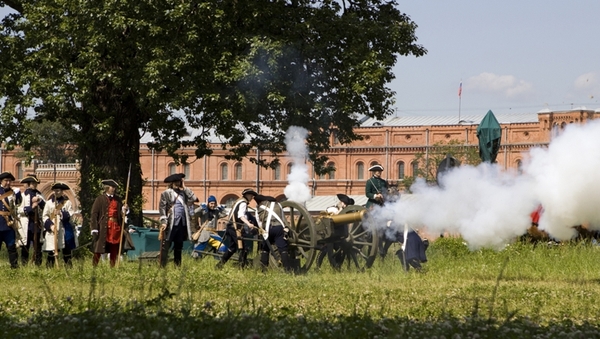 Cavalry firts appeared on the field: after several clashes Swedish cavalry pushed Russian dragoons out of field.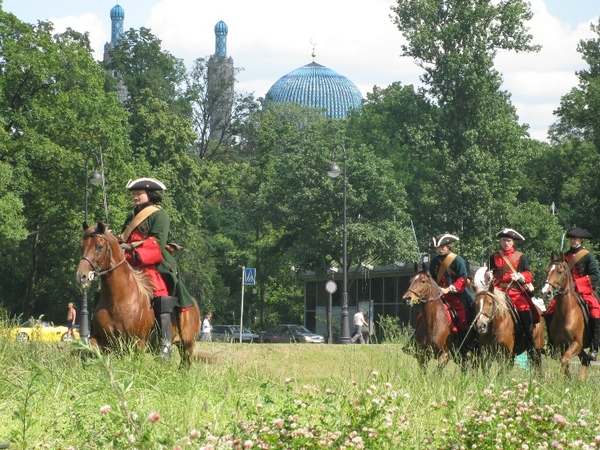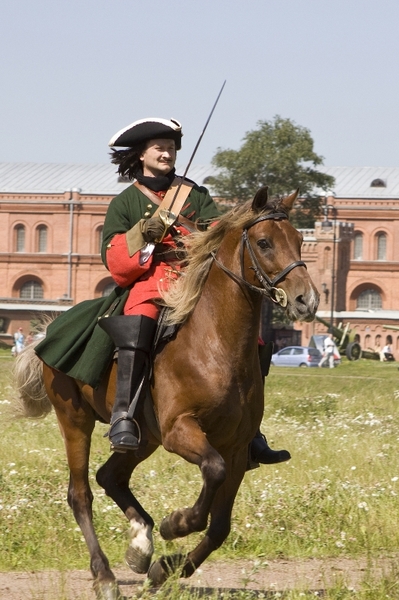 Then infantry of both armies stepped forward and formed lines of battle.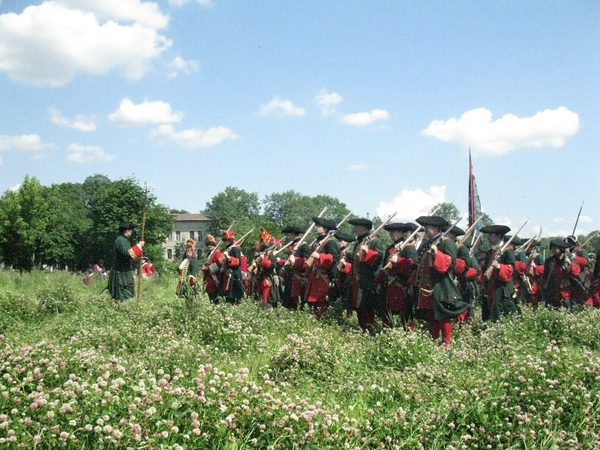 ...and started to approach each other exchanging volleys: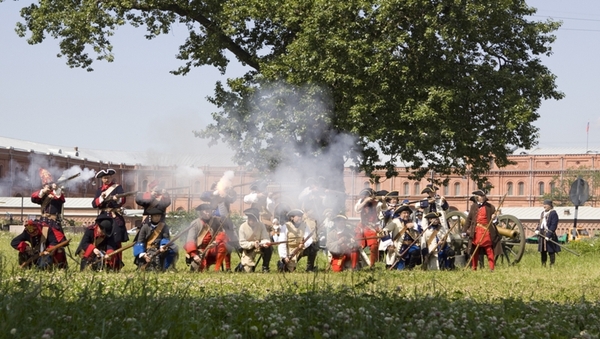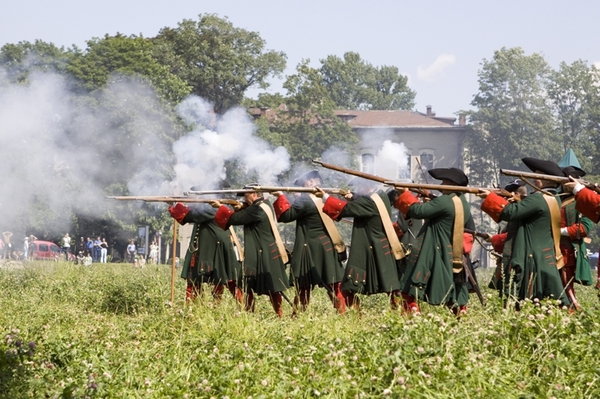 When Russian first line went forward, Swedes gave fire and charged with swords and bayonets. Some Muscovites fell and other fled: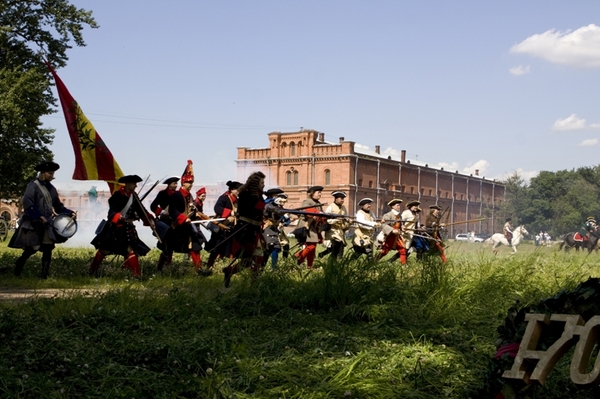 However, Russian second line stood firm in front of Caroliners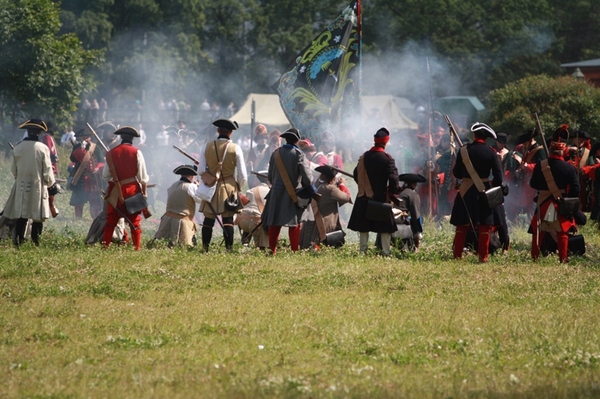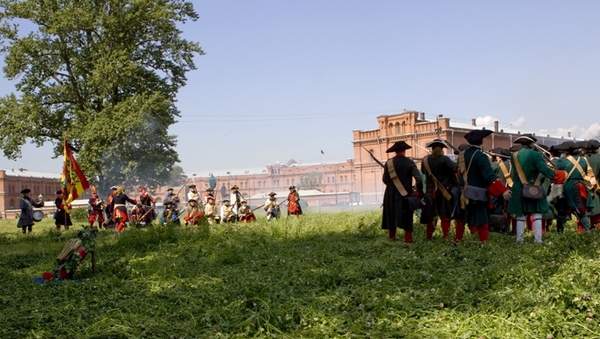 Russian formed single long line and advanced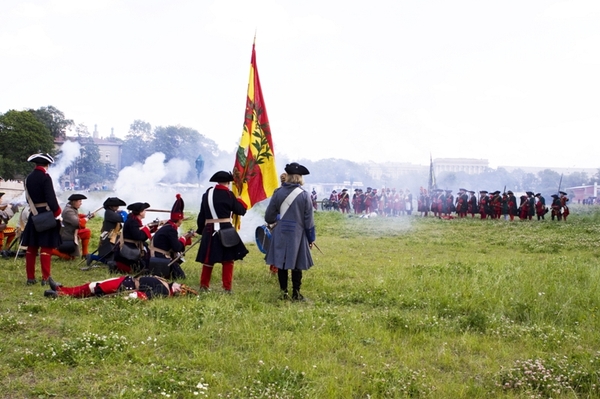 So Swedes started to retire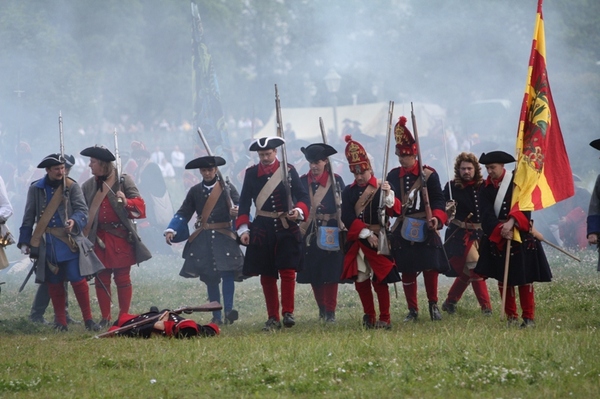 Russian infantry went forward and gave fire: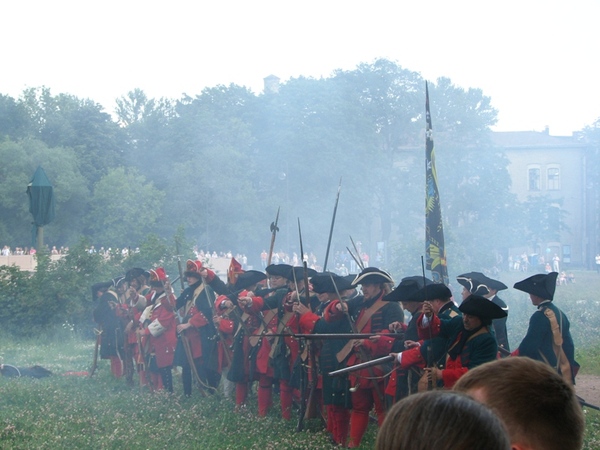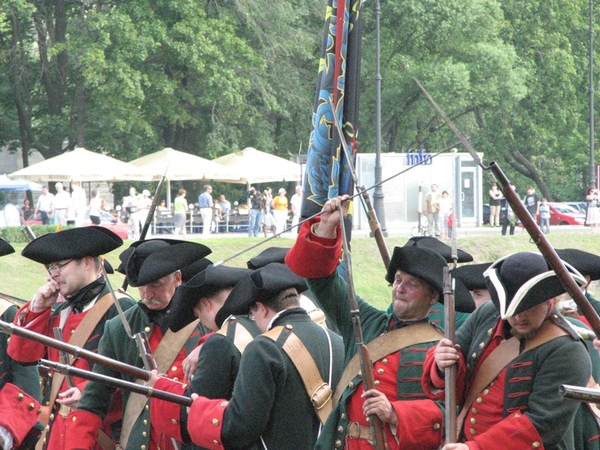 Volleys: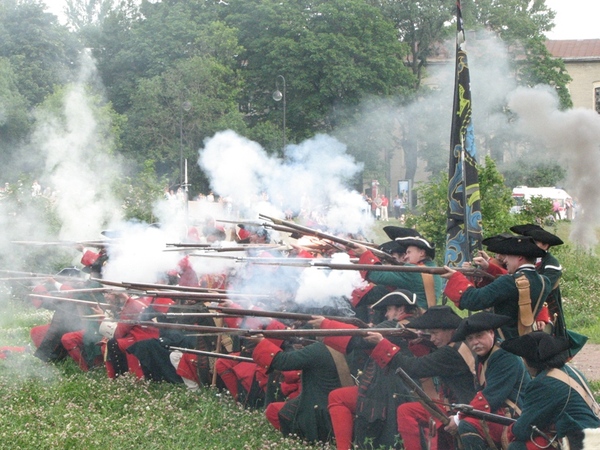 Platoon firing: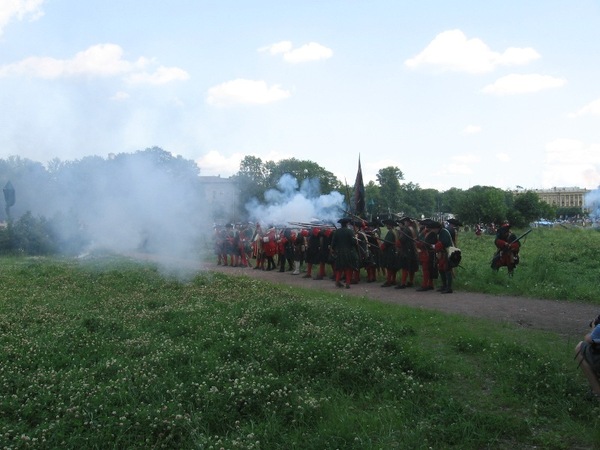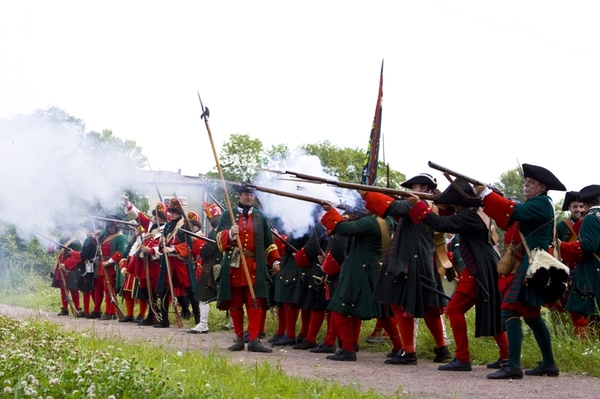 When Swedes withdrew to their initial positions they went to their final charge: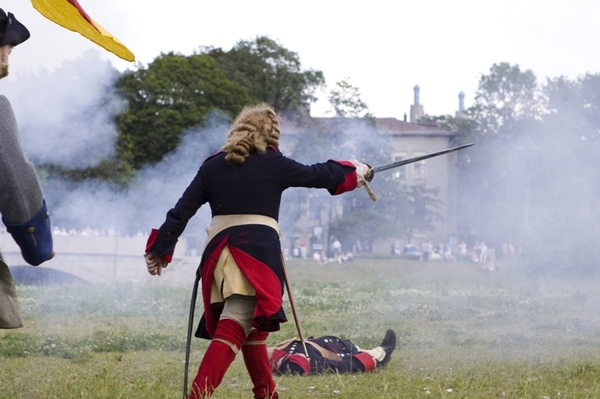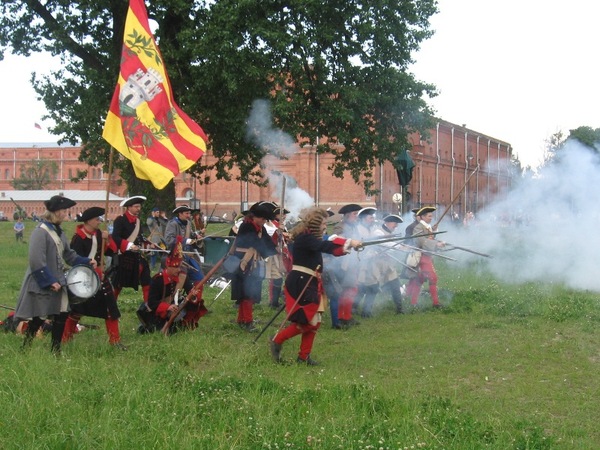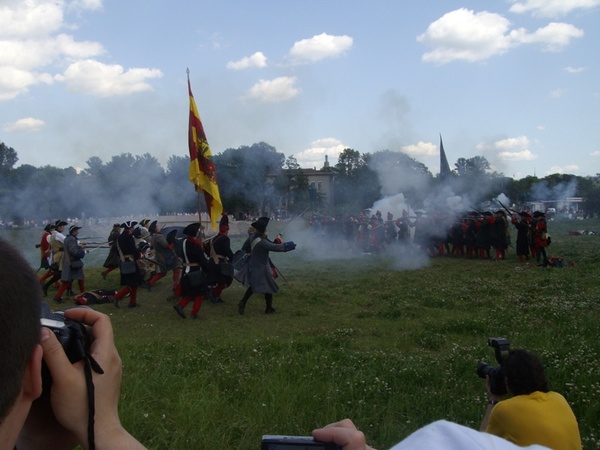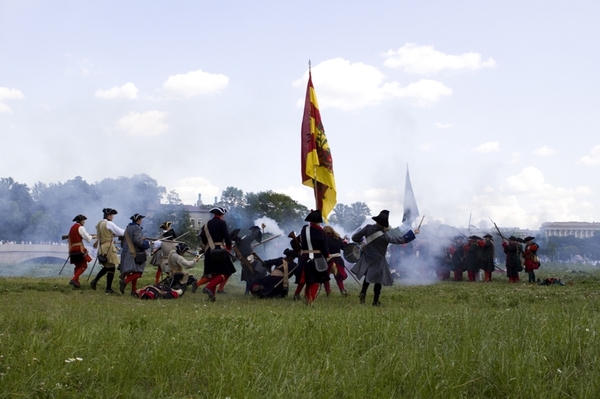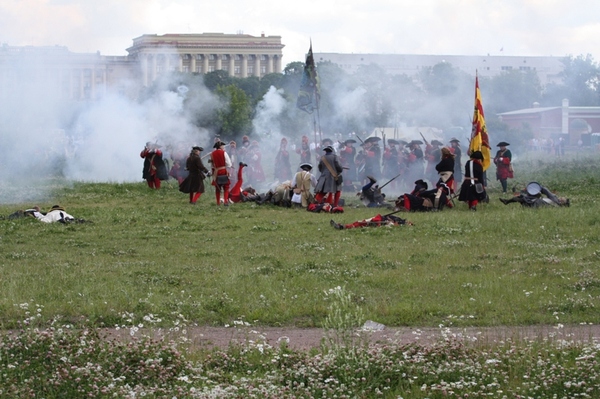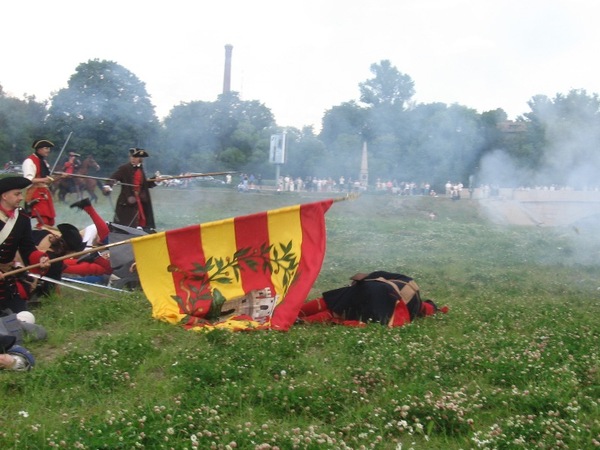 After our bullets stopped them, we fixed bayonets and charged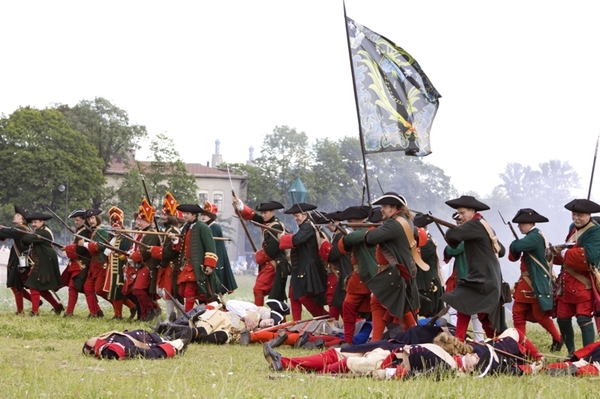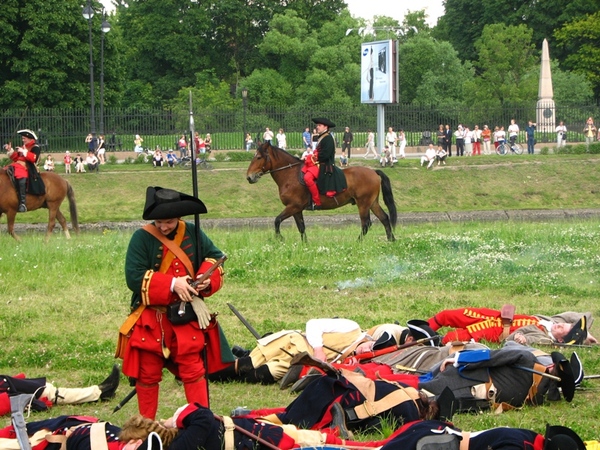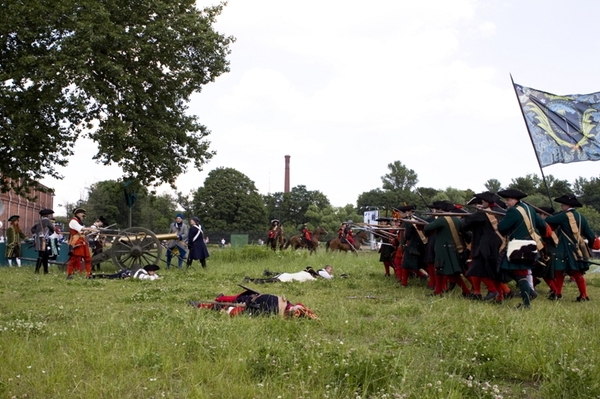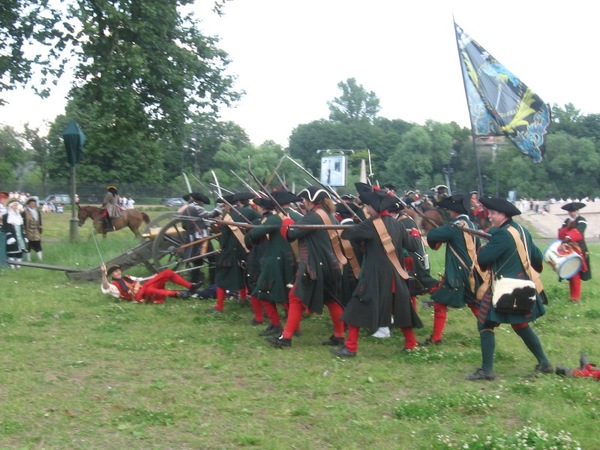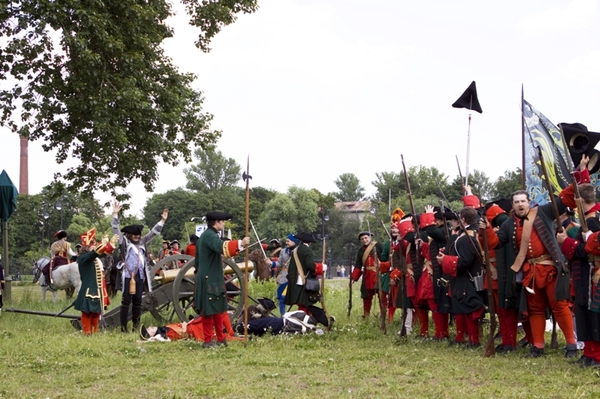 Victorious we went off the field and the foe surrenderred: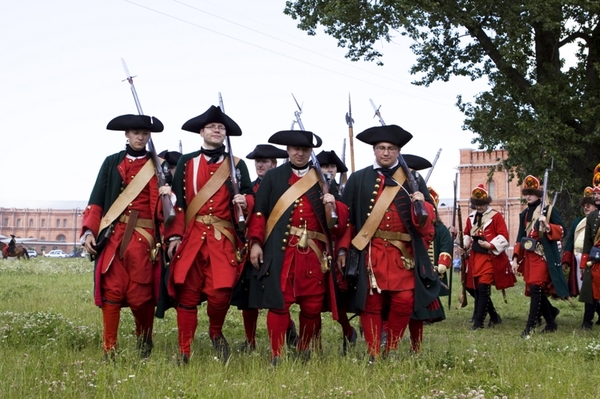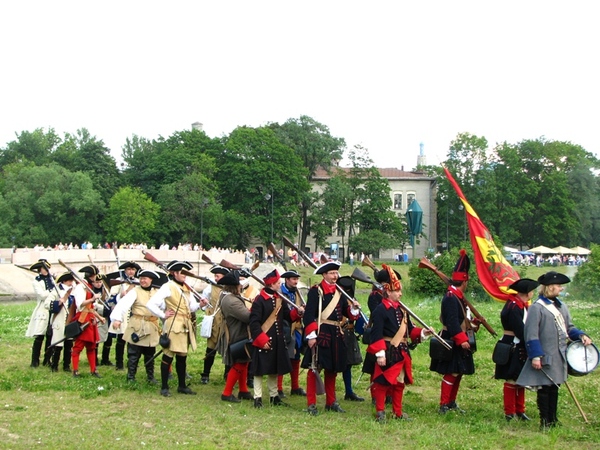 (с) Photos by participants and spectators of the festival.