About us

News
Gallery
Links

History of the regt
Regulations
Uniforms

Weapons
***
SAD FOREWORD
2009 is year of 300 anniversary of the battle of Poltava - the major battle of the Great Northern war. It was triumph for Russians and defeat for Swedes, but it is a great memorial date for everyone interested in history. Throughout several years reenactors from all over the Europe were preparing for visit to Poltava to commemorate the date and stage battle reenactment. Spring 2009 was full of hopes and preparations, as our Ukranian friends were working hard on the organization of the reenactment. Several weeks before the planned day of reenactment Ukranian government directly prohibited staging any military-historical activities of the battlefield. Basing on the fact that part of Ukranian cossacks betrayed Tsar Peter and went over to Swedes, "celebrating of Russian victory would be insulting to their memory" (sic!). Local Poltava authorities were still willing to present some show with historical costumes but they never provided any support for reenactors. Thus reenactment in Poltava didn't take place, groups from Russia, Ukraine and Baltic had to stay at home and our colleagues from Sweden and Finland, who booked tickets in advance, went to see the field as a tourists.
In Moscow they prepared show for Moscow mayor with modern army dressed in costumes borrowed from a film studio; this event didn't involve reenactors nor it was too historically correct in many ways.
In St.Petersburg Tsar Peter ordered to build a church in memory of Poltava victory - it is St. Sampson Cathedral. So Poltava commemoration in St.Petersburg in 2009 was linked to 300 anniversary of the cathedral.
And it became the only 'Poltava' event where reenactors took part.
Since we were deprived of reenactment in Ukraine on the historical battlefield, almost all reenactors from Russia and neighbourhood gathered in St.Petersburg. It turned to be the largest gathering of Russian GNW reenactors ever.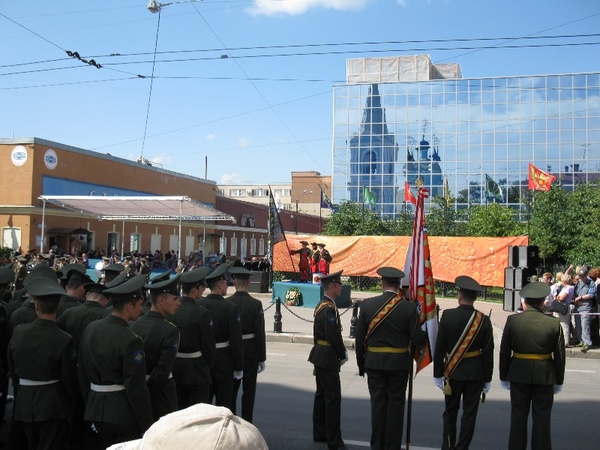 First day of celebrations, 10 July, was held in the park near St.Sampson Cathedral: we established historical camp, exercised, made presentations for the public and trained for the battle of the next day.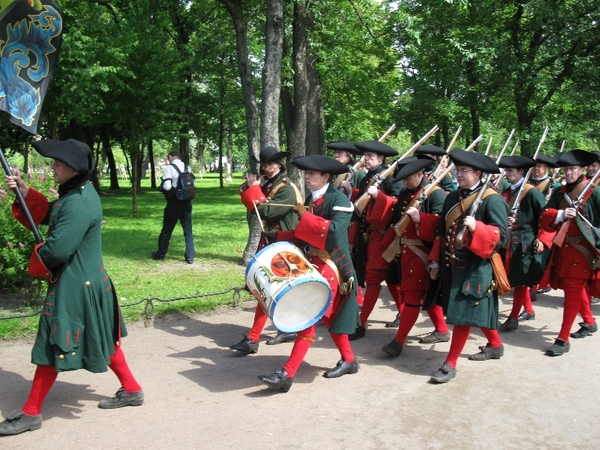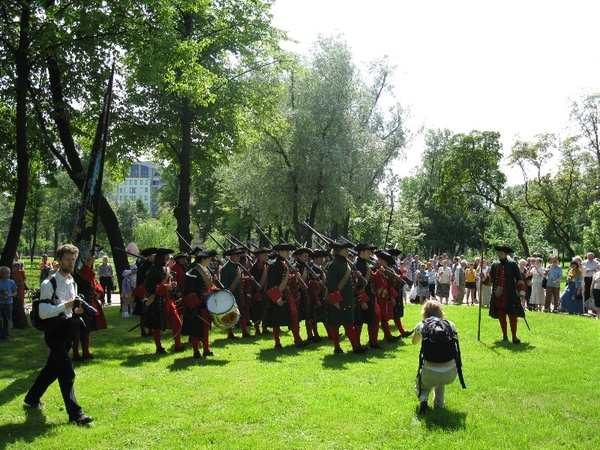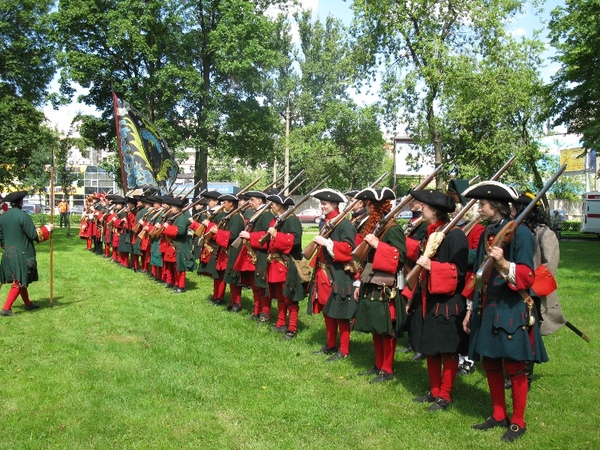 At the public presentation we told about uniforms, weapons, equipment, flags etc.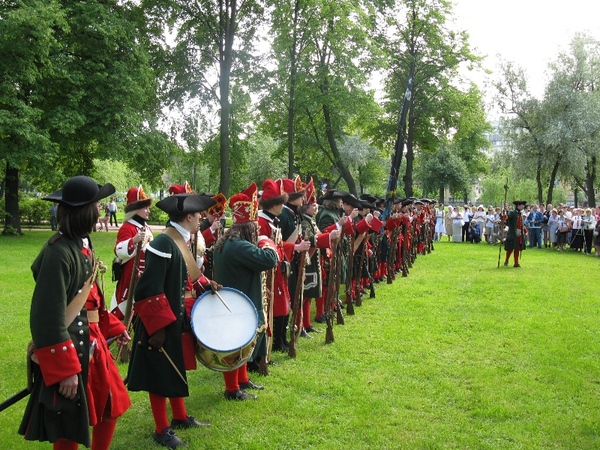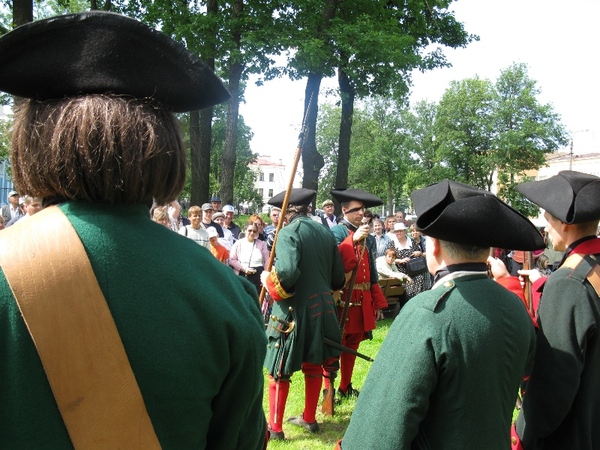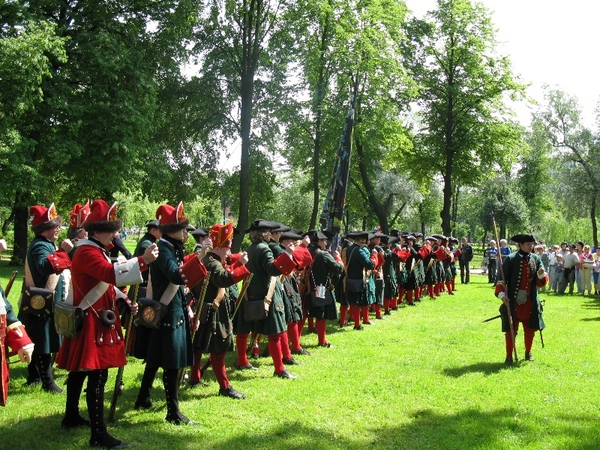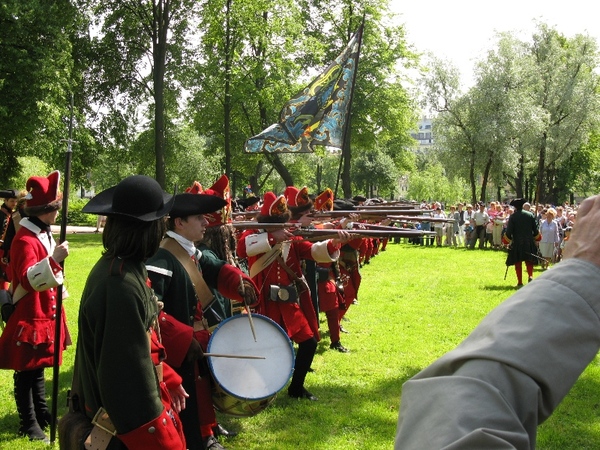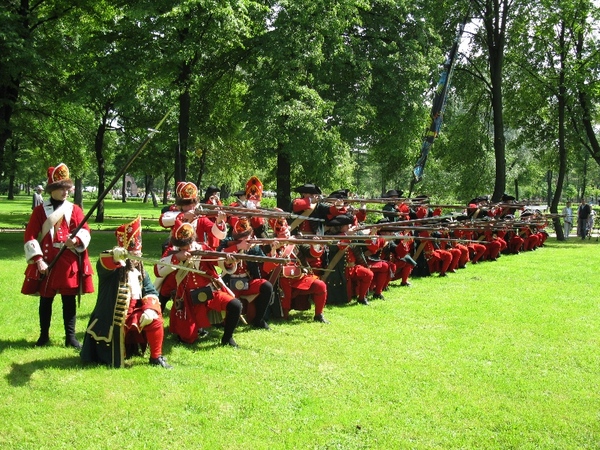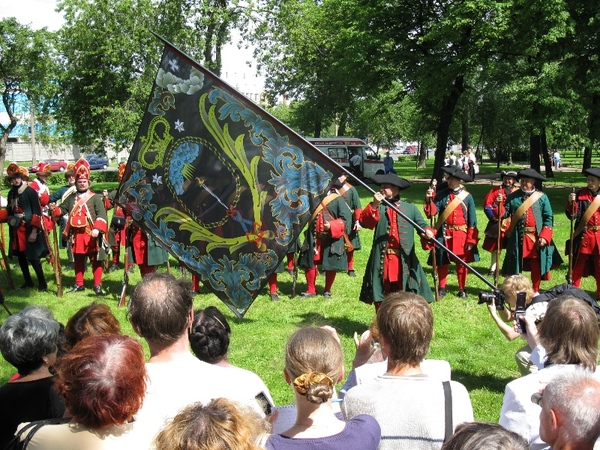 Then "Swedes" showed their uniforms and showed the "ga pa" tactic: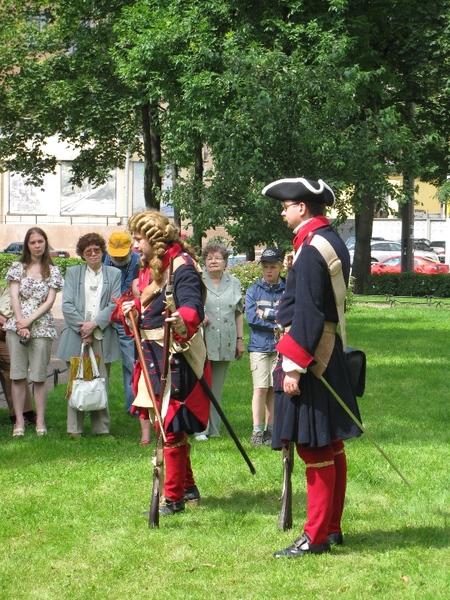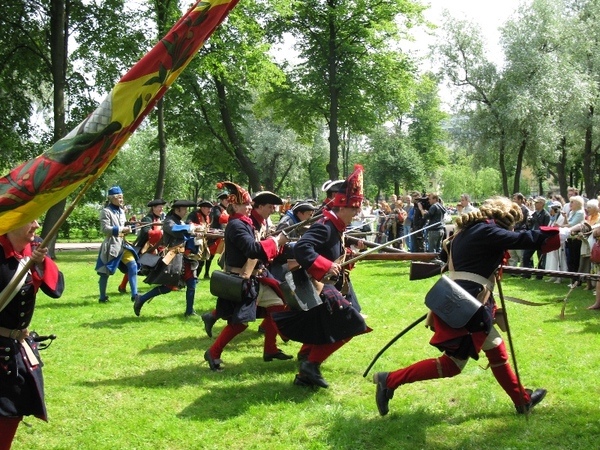 The event was visited by media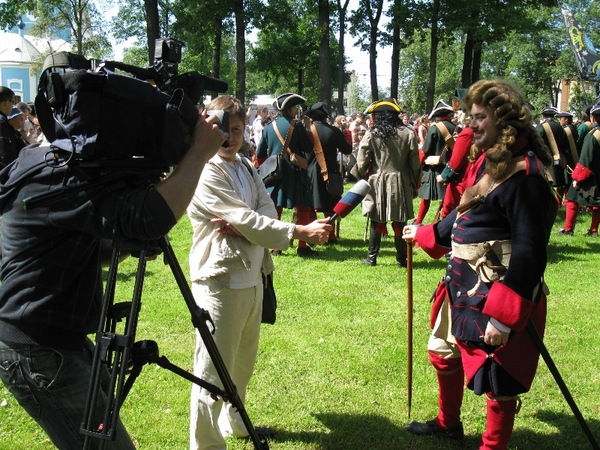 and we were on the news that day:
http://www.rtr.spb.ru/vesti/vesti_2009/news_detail_v.asp?id=4244
http://www.ntv.ru/novosti/168407/
Spectators were pleased and left favorable comments in their blogs, such as:
(с) Photos by participants and spectators of the festival.
When using these photos on other resources please make sure we know about it..
***